The changes made to this kitchen weren't a major renovation, but did make a huge overall difference.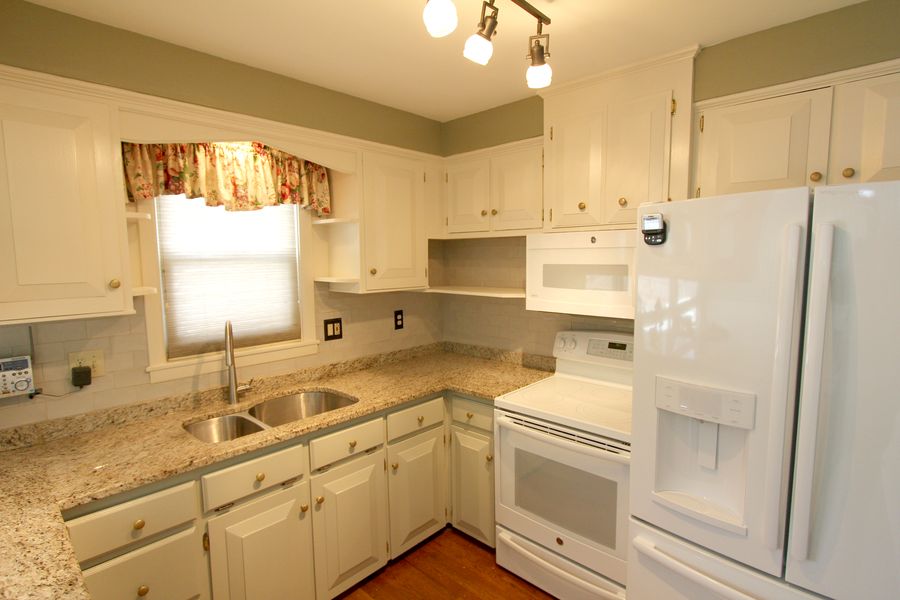 In this kitchen I took apart the cabinets over the stove and over the refrigerator and I reduced the size of these cabinets to accommodate the larger fridge and the combination microwave and hood over the stove. I also re-worked six of the doors in the upper cabinets over the peninsula to accommodate glass, to allow sunlight from the large windows in the dining area to shine through. The home-owner then contracted someone else to do the painting and granite counter-tops. I then came back and tiled the back-splash. Replacing the solid panels of those six doors with patterned art glass made a huge difference in the impression of light and space in this modest-sized kitchen.
The home-owners were both quite pleased with the results!